Year 3
Welcome to the Spring Term!
3L - Mrs Limmer
3K - Mr Kightley
Teaching Assistant - Mrs Holdford
SCHOOL CLOSURES
On the 4th January, Boris Johnson announced that schools would be closing to all but keyworker children and vulnerable children.
We are now using Padlet for home learning. There are two padlets - padlet A and padlet B. Your child will do the padlet that is most appropriate for them. Please click the links below to be directed to the padlets. If you are unsure which padlet they need to be looking at, please ask your child's teacher.
Please share your child's wonderful Maths and English with us on seesaw. If children are struggling with anything, please get in touch with us via this platform so that we can provide support.
Most importantly though, keep safe and look after each other.
What are we learning this term?
Our topic and history learning for the Spring Term will be Ancient Egypt. We will be thinking about questions such as: How long ago was this time period? What do pharaohs do? Who was Tutankhamun and why is he so famous? What can artefacts tell us about this time period?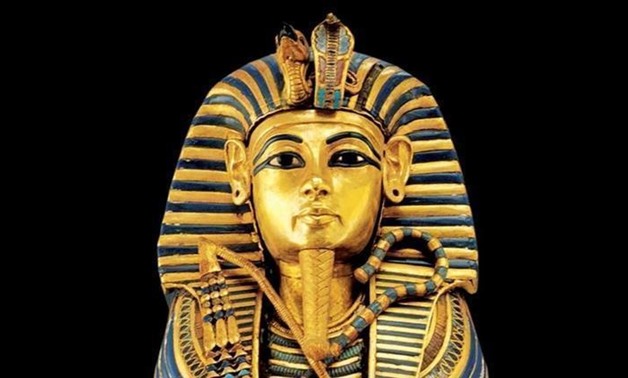 In our English lessons, we will look at the story of Egyptian Cinderella and write a playscript based on this book. We will be writing newspaper reports about the discover of Tutankhamun's tomb. We will be writing instructions on how to mummify a body and a poem about a Mummy who currently resides at New Walk Museum in Leicester.
In Science, we will finish off our units on forces and magnets. We will consider which materials are magnetic and when poles attract or repel each other.
Once we have completed this unit, we will be looking at 'Light'. We will investigate what happens to the size of shadows and which materials are reflective and which would be the best to keep us safe on dark nights. Additionally, we will consider if the sun is a friend or foe and how we can keep ourselves safe in the sun.
P.E:
Currently, children will need to come to school dressed in their P.E. kit. As children will be wearing their PE kit all day, we would recommend that they come to school wearing joggers with their PE shorts underneath. Children are welcome to wear trainers, however if they only have plimsolls we recommend they wear their school shoes and bring plimsolls to change in to.
The school kit is: white t-shirt, black shorts and plain joggers (black, navy or grey) The children should also wear their school sweatshirt, and school coat. Hoodies are not allowed, nor are sparkly tops and leggings.
| | |
| --- | --- |
| 3L: | Monday & Thursday |
| 3K: | Monday & Thursday |
Home Learning:
Please read with your child at least 3x a week. All children have an active learn account and can access lots of e-books on there. Please ask your child's teacher if you do not have their login details. There are some additional websites below where children can access texts to read.
In Key Stage 2, we have a reading challenge. Once children have read a book, either in school or at home, they can complete an activity from the challenge menu. Each challenge is worth a different amount of points. The child in the year group with the most points at the end of each term (Christmas, Easter and Summer) will win a prize. The reading challenge menu is attached below for your reference.
We will be using Seesaw to send out spellings and homework. This will reduce our paper usage and will avoid homework getting lost! Please make sure you are signed up to Seesaw.
Our spelling test will be on a Friday. The spellings for the week can be found on seesaw. We will practise the spelling pattern in class and would appreciate your support with learning spellings at home.
Our times table test will be on a Friday. We will have regular opportunities to practise our times table facts in school. Each child will complete a test each Friday at an appropriate level. When they are confident, they will learn a new set of times tables.
Children should also make use of Times Tables Rockstars to practise their times tables weekly. Please ask your child's teacher if you do not have login details for this. We will be consolidating the 2,5 and 10 times tables as well as introducing the 3,4 and 8 times tables. We would appreciate your support with this important area of maths.
Children can practise their handwriting at home as well as in school. We currently use Letter-join.
Here are some recommended websites which provide opportunities for revision and further learning: