Year 3
Welcome to the Autumn Term!
3L - Mrs Limmer
3K - Mr Kightley
Teaching Assistant - Mrs Holdford
What are we learning this term?
Our topic and history learning for the Autumn Term will be Stone Age, Bronze Age and Iron Age. We will be thinking about questions such as: How long ago were these time periods? What do archaeologists do? What is Skara Brae and what can it tell us about the past? Who were the Celts?
We will be creating some Stone Age style art as well as our own Roundhouses in D&T.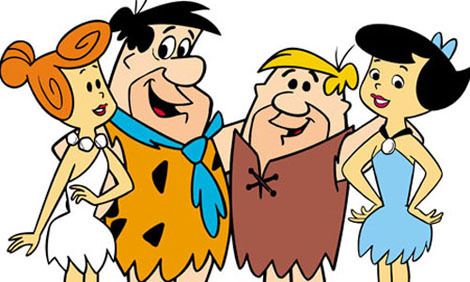 In Science, we will first be looking at 'Rocks and Soils'. We will name the three different types of rocks and be able to describe how they are formed. We will carry out investigations to answer questions about rocks. Everyone is so enthusiastic about fossils, so we will also learn how they are made. In addition, we will compare different types of soil and investigate which soil is best for different purposes.
Once we have completed this unit, we will be looking at 'Light'. We will investigate what happens to the size of shadows and which materials are reflective and which would be the best to keep us safe on dark nights. Additionally, we will consider if the sun is a friend or foe and how we can keep ourselves safe in the sun.
In our computing lessons, we will consider how to keep ourselves safe when using technology and the internet. We will then practise sending and receiving emails to each other, applying our e-safety knowledge.
P.E:
Currently, children will need to come to school dressed in their P.E. kit. As children will be wearing their PE kit all day, we would recommend that they come to school wearing joggers with their PE shorts underneath. Children are welcome to wear trainers, however if they only have plimsolls we recommend they wear their school shoes and bring plimsolls to change in to.
The school kit is: white t-shirt, black shorts and plain joggers (black, navy or grey) The children should also wear their school sweatshirt, and school coat. Hoodies are not allowed, nor are sparkly tops and leggings.
| | |
| --- | --- |
| 3L: | Monday & Thursday |
| 3K: | Monday & Thursday |
In Autumn Term 1, we will focus on fitness and basketball with Coach Smith.
In Autumn Term 2, we will focus on gymnastics and ball skills.
Home Learning:
Please read with your child at least 3x a week. All children have an active learn account and can access lots of e-books on there. Please ask your child's teacher if you do not have their login details. There are some additional websites below where children can access texts to read.
In Key Stage 2, we have a reading challenge. Once children have read a book, either in school or at home, they can complete an activity from the challenge menu. Each challenge is worth a different amount of points. The child in the year group with the most points at the end of each term (Christmas, Easter and Summer) will win a prize. The reading challenge menu is attached below for your reference.
We will be using Seesaw to send out spellings and homework. This will reduce our paper usage and will avoid homework getting lost! Please make sure you are signed up to Seesaw.
Our spelling test will be on a Friday. The spellings for the week can be found on seesaw. We will practise the spelling pattern in class and would appreciate your support with learning spellings at home.
Our times table test will be on a Friday. We will have regular opportunities to practise our times table facts in school. Each child will complete a test each Friday at an appropriate level. When they are confident, they will learn a new set of times tables.
Children should also make use of Times Tables Rockstars to practise their times tables weekly. Please ask your child's teacher if you do not have login details for this. We will be consolidating the 2,5 and 10 times tables as well as introducing the 3,4 and 8 times tables. We would appreciate your support with this important area of maths.
Children can practise their handwriting at home as well as in school. We currently use Letter-join.
Here are some recommended websites which provide opportunities for revision and further learning: