Year 1
Welcome To Year 1
Meet the Team
Teachers:
Mrs Truby (Maples)
Mrs Tregunno (Willows)
Teaching Assistants:
Mrs Welbourne
Miss Tidwell
Miss Heany
Mrs Cummings
Our Curriculum
The year starts with the Super Me topic that is all about ourselves! We focus on the book The Smartest Giant in Town, learn about our bodies and people that our special in our lives. Throughout the year, we continue to teach all subjects through a different topic that engages and excites the children. Year One have lots of planned exciting days with a variety of educational visits to enhance the learning experience for our children. Parents are well versed in their child's education and receive weekly and half-termly updates on the content of the curriculum.
Below are the Topics we cover throughout the year. The children in particular enjoy learning rhymes in the topic Twinkle Twinkle using the story Funny Bones which all the children get involved with! In the Autumn Term we also have Learning Challenge Week. This year the children started the week with a walk to Belton House making dens and exploring the area to enhance their imagination in preparation for independent writing.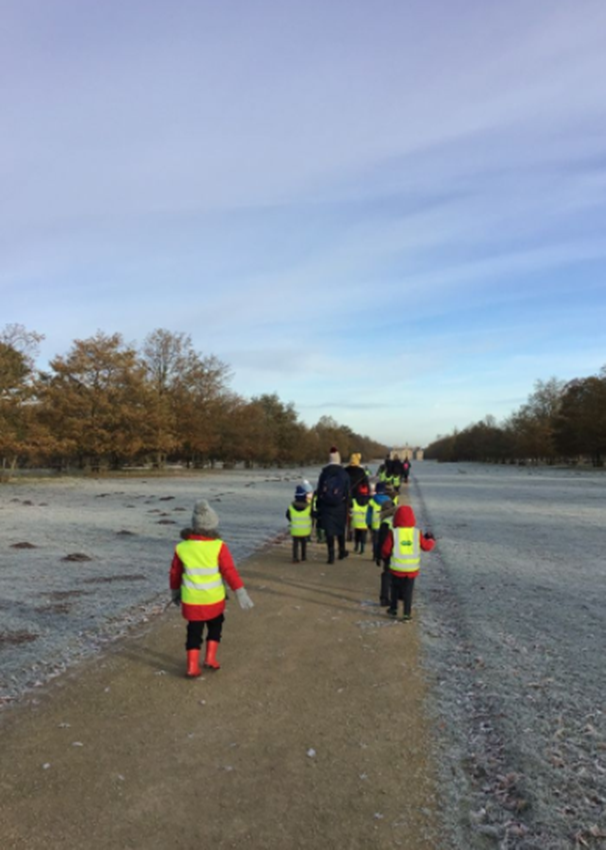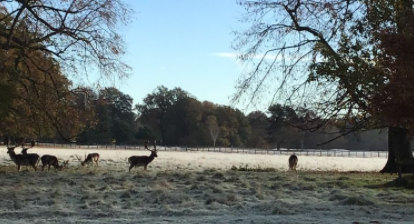 We also managed to see some wild deer!
In the Summer term we organise an educational visit to the seaside to enjoy an ice cream, which is always lots of fun!
We hope your child enjoys learning Year One!
| | |
| --- | --- |
| TERM | TOPIC |
| Autumn 1 | Super Me! |
| Autumn 2 | Twinkle Twinkle |
| Spring 1 | Shiver Me Timbers |
| Spring 2 | A Journey |
| Summer 1 | On Safari |
| Summer 2 | Summer Time |
P.E Days
| | |
| --- | --- |
| Maples | Monday and Friday |
| Willows | Monday and Friday |
Please ensure that children have the correct P.E kit in school and that earrings are removed on these days. We will send PE kits home to be washed at the end of each half-term.
Reading
Reading is an essential part of your child's learning experience. We would like for the children to read at least three times a week. Your child will take home a reading book and a library book each week. Children have also been given the chance to take part in the reading challenge.
Spellings and Homework
Spellings will be sent home once a week and tested the following week. It is very important that children continue to practice spellings on a regular basis to improve their spelling in their everyday writing. At the start of the year, we continue to practice Phase 2 Tricky words which have been previously learnt in Reception. Moving forward, the children will receive 5 spellings a week to practice, which are linked with the Year One Common Exception Words. By the end of Year one (aged 6), children are expected to read and spell them correctly independently. Spellings are also often tricky words that are introduced during our daily Phonics Sessions.
The Year One common exception words are below: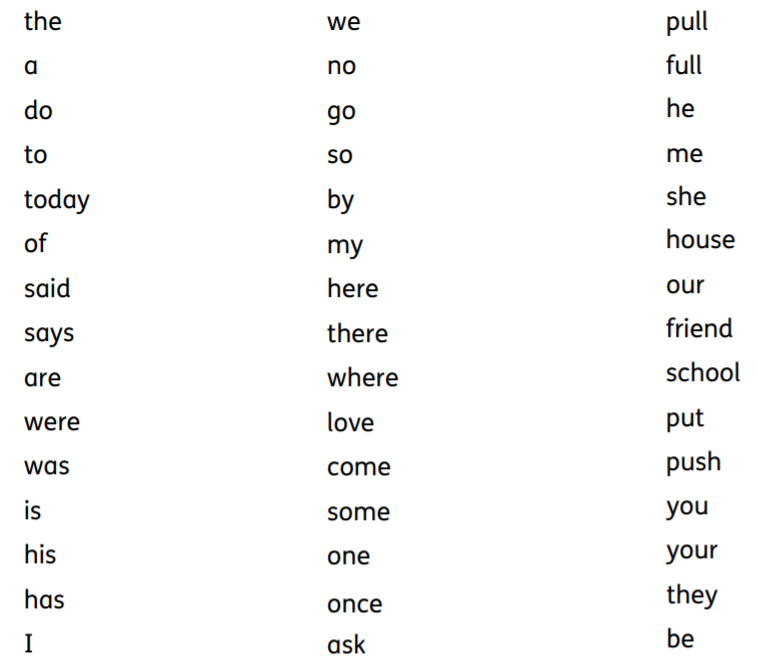 If you do have any concerns or just want to have a chat, we are available at the end of the day for you to speak to. If you wish to discuss something further about your child please make an appointment with the school office.
We would like to take this opportunity to thank you for all of your future support over the year!
Mrs Truby, Mrs Tregunno and the Year One Team.
Useful Curriculum Links:
Seesaw is a great way to find out exactly what your child has been getting up to in the school day. Your child's QR code is in the front of their reading diary. Please comment on your child's work as they see it when they log in and we often share it in class together. If you are doing anything exciting at home please feel free to upload a picture – we love to share achievements at home in school:
By logging into Phonics Bug you will find a whole library of books assigned to your child at their current phonics and reading level to supplement your reading at home. You will find your child's log in details in the front of their reading diary:
https://www.activelearnprimary.co.uk/login?c=0&l=0
Numbots is a great way to increase your child's basic maths skills and fluency at home. Can you use your maths skills to earn more coins to make your Numbot even bigger and better? Login details are in the front of your reading diary:
https://play.numbots.com/#/account/school-login/9880
At Belton Lane we teach the children cursive handwriting using the Letterjoin Handwriting scheme. Please ask a member of staff if you need your child's login details:
https://www.letterjoin.co.uk/log-in.html
We use Supermovers videos at the start of every Maths and some English lessons. We find it a great way to get the children up and moving whilst learning important concepts:
https://www.bbc.co.uk/teach/supermovers/ks1-collection/zbr4scw
Lots of the fun phonics games we play in school can be found here on phonics play. Why not look for buried treasure, find some tricky word trucks, or have a Picnic on Pluto all whilst perfecting those phonics skills: